Aleksandra Baj
Assistant / receptionist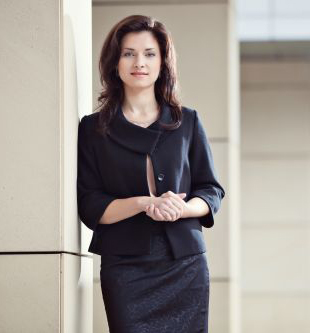 Aleksandra graduated the Administration Faculty at the Post-Secondary School in Siedlce.
Before she strengthened the administration department in the Wierzbicki Adwokaci i Radcowie Prawni, Aleksandra had tried her forces while working as a clerk and an administrative assistant in the Education Unit in the Municipal Office of Międzyrzecz Podlaski. Aleksandra has started collaboration with the law firm in 2013.
Currently, Aleksandra works as an assistant / receptionist and she coordinates work of secretariat. She handles administrative tasks associated with the post, proper circulation of documents, comprehensive business travel organization, management of court hearings' calendar or a list of court cases.
The professional experience, which Aleksandra has been gaining over the years in positions of administrative and management of reception, she uses for providing professional organization of secretariat in the Wierzbicki Adwokaci i Radcowie Prawni at the highest level.