Jakub Brzeski
Barrister's trainee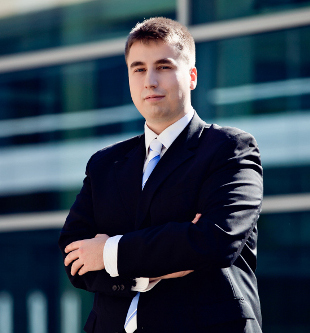 Barrister's trainee at the District Bar Council in Warsaw. Jakub graduated from the Faculty of Law and Administration at Warsaw University. He submitted his thesis at the Department of Administrative Law and Procedure. During his studies he took an active part in student scientific movement. He also received a bachelor's degree at the Institute of Applied Social Sciences at the University of Warsaw. He worked as a volunteer with the Citizens Advice Bureau in Warsaw.
He works on various projects within the framework of civil and commercial disputes – including those related to claims of bank contracts and insurance guarantees, also proceedings before the Court of Competition and Consumer Protection. He is responsible for corporate service of commercial companies. His practice also involves support for projects in the field of public procurement law and competition law.
Within our law firm's bankruptcy and insolvency practice, he is engaged in works on bankruptcy and insolvency proceedings and its coordination as well. He advises entrepreneurs on debt restructurings, especially regarding proceedings defined in the Polish Restructuring Law.
Author of numerous publications in professional journals on topics such as public procurement law and all aspects of investment law.
He speaks English at the advanced level, also speaks German and Russian.