Maria Beroud
Attorney at law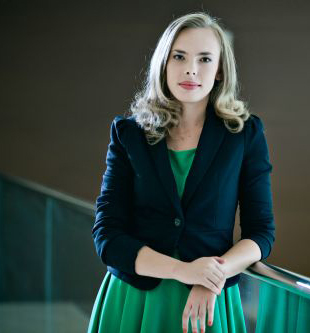 Maria graduated from the Faculty of Law and European Studies at the University of Bialystok.
In 2013, she passed the Bar exam and was inscribed on the list of attorneys at the District Bar Council in Siedlce. She has been gaining her professional experience since 2008 onwards, cooperating with Polish and international law firms.
Currently, she coordinates the ongoing legal services for Clients associated with running economic activity. In addition, she prepares and opinions on various types of contracts, including in particular the sale of shares agreement, the sale of companies and their organized parts, as well as transactions related to the conversion of debts. She also conducts legal analyzes of business entities and drafts legal opinions in the field of economic affairs.
Her practice includes a broad spectrum of litigation in the field of civil and commercial law. She successfully leads commercial (including in particular those related to joint and several liability under construction contracts) and civil disputes. She handles with the variety of legal proceedings at all stages of the proceedings, starting with the analysis of the merits of claims and pre-trial activities by obtaining collateral and proper judicial proceedings, the stage of the recovery.
She participates in acquisitions' transactions, restructuring, mergers and other forms of restructuring of business entities, their businesses or property organizational teams.
She speaks English. Furthermore, she also speaks German and Russian.